Tipis, yurts and bell tents…
Structures and covers made to measure…
Sales and hire, delivery and installation…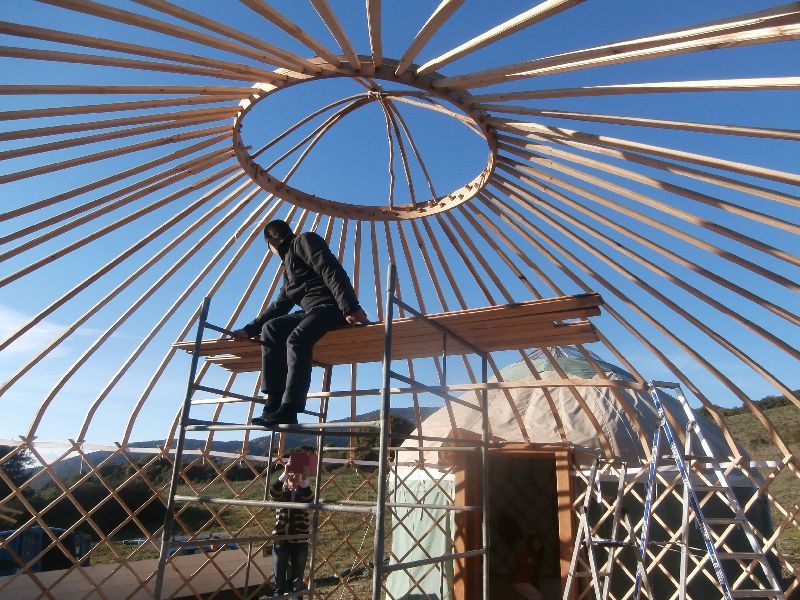 Having lived in, travelled with, created and enjoyed the experience of yurts and tipis, huts, benders and trucks, for the last 17 years, the members of Fait à Dessein have come together to promote awareness of the amazing capacity for imagination and creation regarding how, and in what, we are able to live.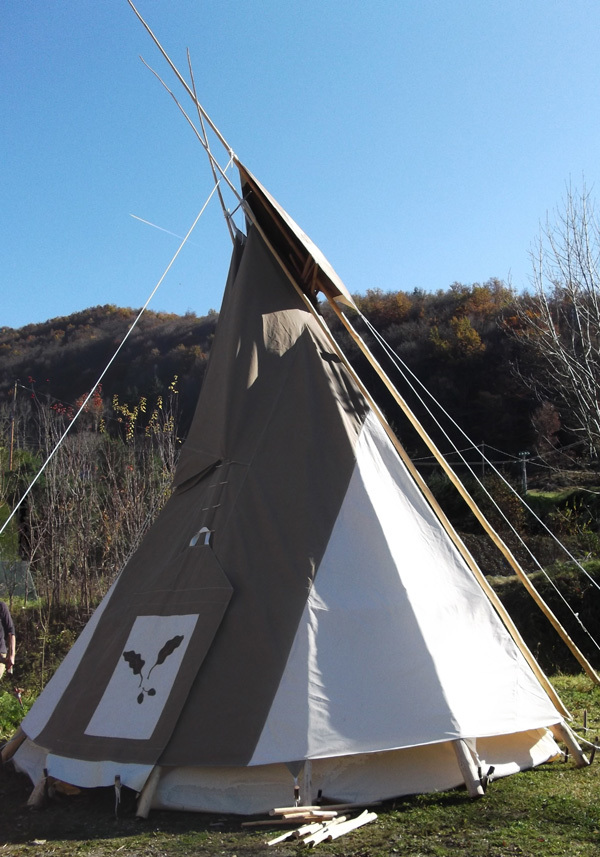 From the woven goat and camel hair tents of the Bedouin and the Kuchi, to the felt covered yurts and gers of the Mongols and Kyrgyz, the igloos of the Inuit, the tipi of the Plains Indians, huts of mud, of thatch, of straw, of wood,and the tarpaulin covered benders of road protesters: the list is as long as mankind's scope for making shelter with whatever resources are available.
We celebrate the beauty and uniqueness of these homes.
We love both traditional and innovative design, so if you have ideas of your own about what you'd like to live in, we are open to aiding that process through practical work, offering advice, and sharing and discussing ideas.